The new TAB GEAR Silent Ammo Carrier, S.A.C., addresses the issues that you have to deal with when carrying a lot of ammo.
Those issues being:
Rattling ammo boxes
Loose brass all over your pack
Square corners poking you in the back
Uneven weight in a pack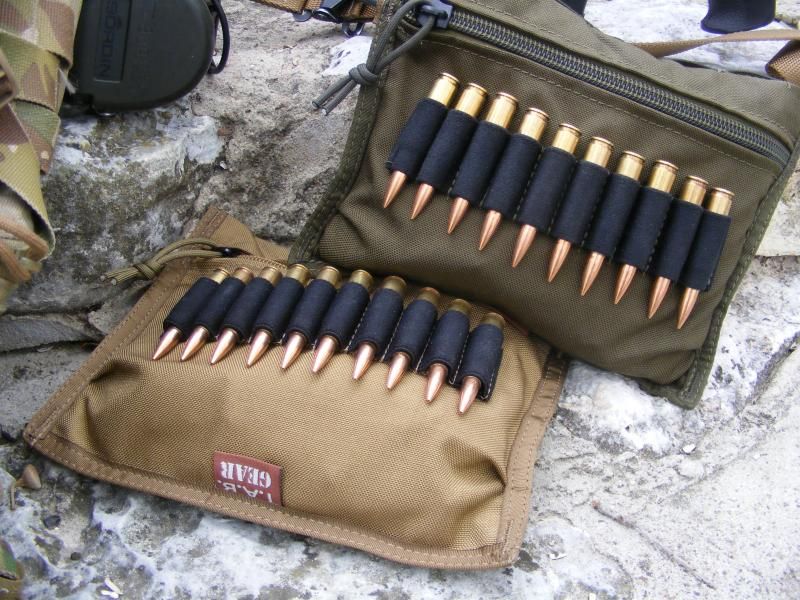 The S.A.C will hold 100 rounds of .308 ammo. It also has ammo loops on the outside that will hold 10 rounds for quick access. There is a divider inside that allows the shooter to easily segregate live rounds from fired brass.
The rounds or empty brass do not rattle and make noise when you walk because they conform to what they are laying against.
It works very well to have two bags of 50 rounds, each one carried on each side of a pack, to evenly distribute weight.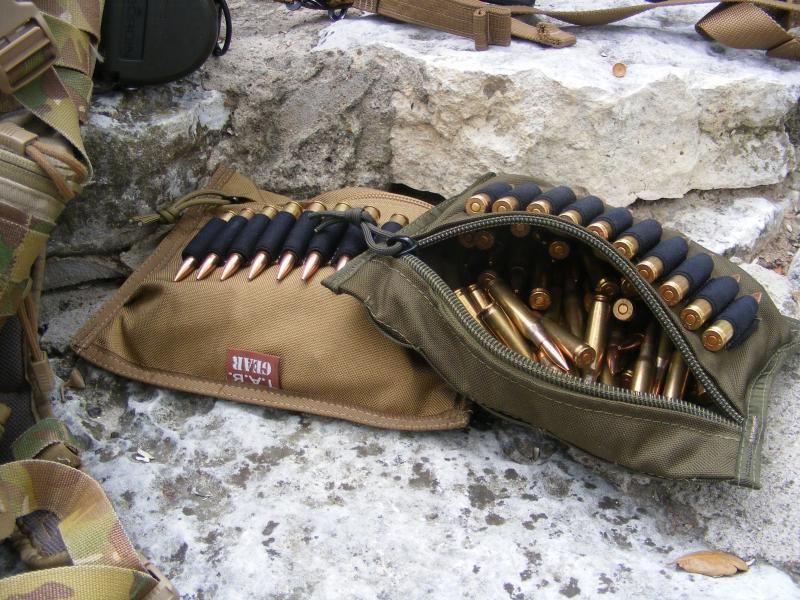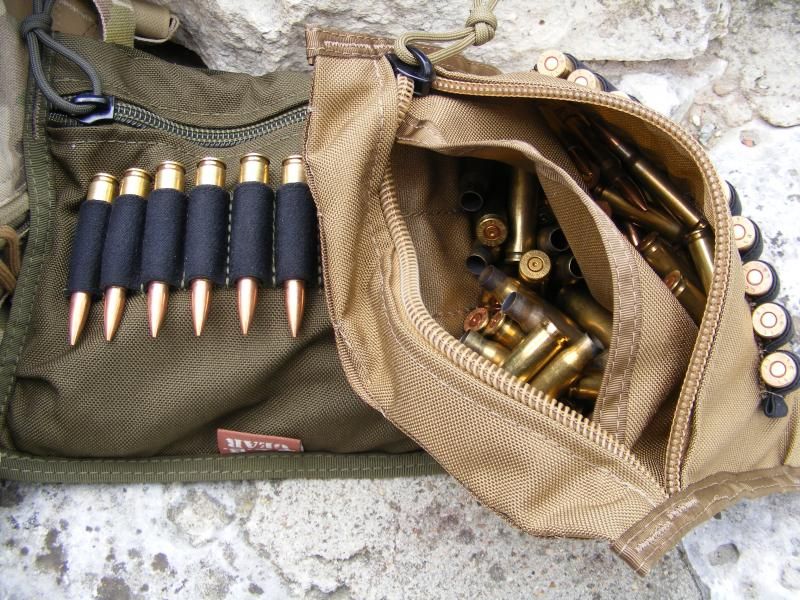 It is very easy to store fired brass, no more trying to insert them back into shell loops or throwing them into a pack pouch to dig out later. Simply throw the empty brass into the inside compartment of the S.A.C. and they are ready to dump out later.
I originally made this bag up for a shooter almost two years ago and he has tested it out extensively. I had a concern of bullet runout being affected from loose rounds being carried in a S.A.C. The original customer had this same concern and carried one of these S.A.C.'s with some 6.5×47 ammo inside for two or three weeks on his daily drives. He let it get banged up in the bed of his truck, on the floor boards inside, etc. while driving around.

He then tested the accuracy by firing groups with ammo kept in plastic boxes versus the ammo from the S.A.C. and could find no accuracy degradation.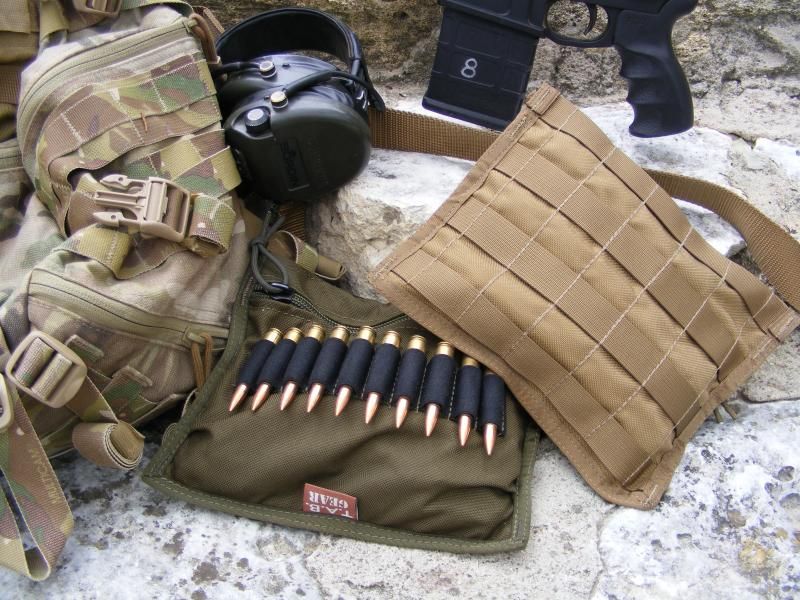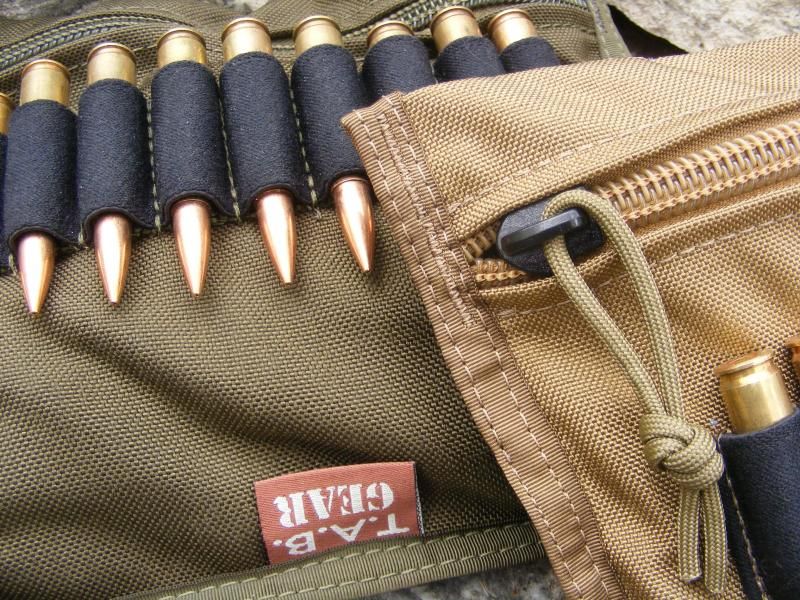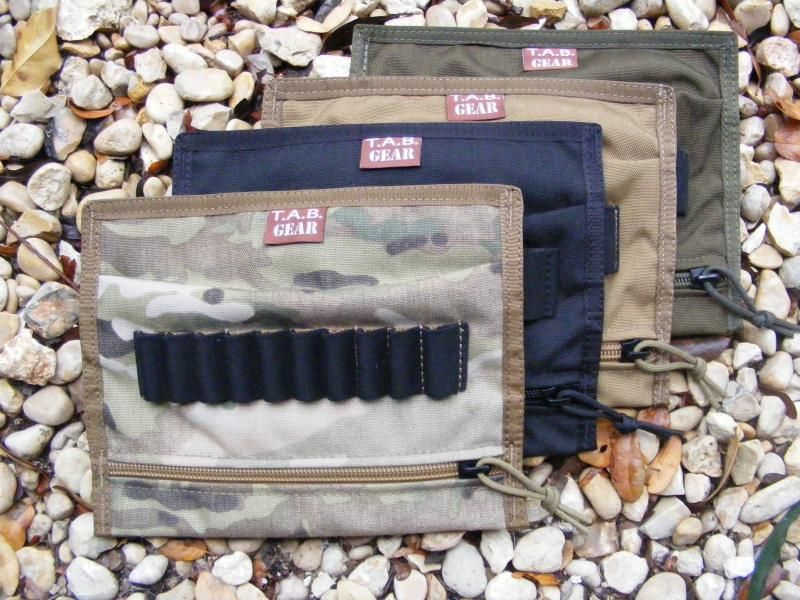 Features of the S.A.C. :
1000 Denier Cordura available in Coyote Brown, OD Green, MultiCam, Krpytek Highlander, Black
Shell loops on the outside to hold 10 rounds for quick access
PALS webbing on the back for multiple mounting options
Divider inside to separate live rounds from fired brass
Heavy duty #10 zipper with 550 cord pull
Bar tacks at critical wear areas for added strength
Double stitched binding around edges for added strength
No more having ammo rattle in boxes as you move
Empty bag weighs 4.5 ounces, full with 100 rounds of .308 175 SMK rounds is right at 6 pounds
Pricing is $50.00
https://www.riflesonly.com/pro-shop/tactical-gear/sac.html